Anderblast Discuss New Label Rambla Records
Anderblast have continued to make big strides in 2017, peaking with the release of "Genesi" on SIZE Records. The Italian duo are looking to capitalize on that moment with the launch of their new label Rambla Records. The guys are set on doing the label the right away, and joined us to share their vision and excitement for a new chapter in their careers! Enjoy a first listen to the label's first ever release, Anderblast – "Whale," and let the anticipation build!
How long has having your own label been a goal? Can you talk about some of the concrete steps that happened to turn that dream into a reality?
For more than one year we've been thinking about this project and now we think we've matured enough to transform our idea into reality. Meetings with our manager Riccardo Tesini laid everything out step by step, and gave us the solidity we needed.
Where does the name Rambla Records come from and what does it mean to you?
The name Rambla Records comes from the famous street of Barcelona. Barcelona is in Catalonia and Catalonia wants independence, like us.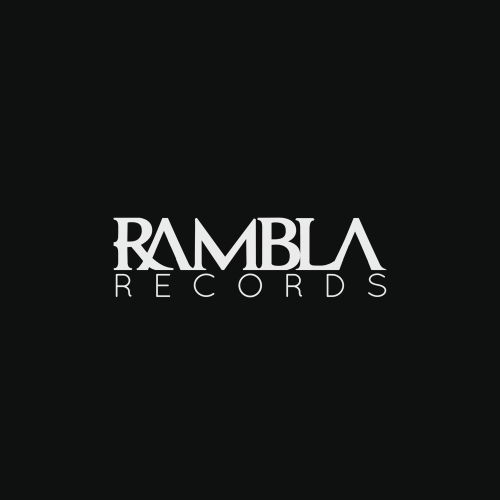 Your philosophy is "Innovation, Quality, and Passion." Can you talk some more about these three pillars and what they stand for?
Innovation because we try not to conform to what the market imposes and always offer something new to our fans.
Quality because on our label we're looking not only for the best music, but also the best presentation to enhance our artists, from graphics to promotions.
Passion… well it's the only thing that really matters. In this work the results are only seen after a long time. Without passion you risk losing the urge to continue.
What will be your direct roles within the label? Can you talk about why building a strong team around you is a must at this day in age to be successful in dance music?
Our role with the label is A&R focused. Within our team we have a graphic designer and promoters. Our manager Riccardo helps us with logistic and bureaucratic issues.
Unfortunately today we see a lot of people that improvise this work, with "fake labels" not really bringing any benefit to the music scene. For us, it's different. The guys that compose our team come from the dance industry, so they know the market and the ins and outs to help us realize our vision.
Now let's jump into the music! What will be some of the defining sounds or characteristic elements to tracks on your label?
We actually don't have a default feature because we don't want our label associated with only one music genre. We will not release only a single genre of music, but we will focus on putting out any music that creates emotion.
What can you tell us about some of the label's first releases? 
The first release is our track called "Whale." We consider "Whale" the second chapter of our new artistic path that started with our release on Size Records "Genesi."
We've also signed a track from one of the hottest duos in the house music scene. Can't reveal who it is, but it's a fresh, groovy house track.
For anyone who wants to submit demos to the label, where can they send those? Do you have any tips/suggestions you'd want to be sure to share with people submitting their music?
Y
ou can send all demos to
demo@ramblarecords.it
and together with our team we'll listen to all of the tracks. The only suggestion that we have is to really go for it and create something unique.
What do you see as some short and long term goals for Rambla Records in 2018 and beyond?
Our goal is to discover new talent and bring Rambla Records music to both the greatest number of listeners and of course to dancefloors across the world!