ARTY's 'One Night Away' Exclusive Mix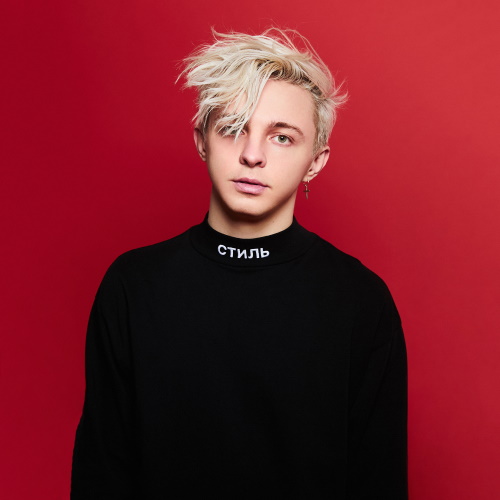 1001Tracklists favorite ARTY returns on Exclusive Mix duties to celebrate his new single "One Night Away"! Get ready for loads of new music and exciting inspiration as we take a closer look at ARTY's work during the pandemic and celebrate what he describes as the most productive time of his career in the studio!
ARTY, thanks so much for joining us today to celebrate "One Night Away" and your Exclusive Mix! First, can you tell us a bit about where you drew inspiration from as a producer during the pandemic? What was it like without a dancefloor to test your music on and connect with fans across the world? Did this influence the type of music that you've been releasing?
The time I spent in the studio during the pandemic was probably the most productive in my entire career and my main inspiration was coming from the environment I've put myself into. After all those years on the road, I finally had a chance to properly reunite with my family, friends and, on top of that, I had a chance to build my first studio and work in a room that actually sounds decent.
It was nice to take a break from touring, catch a breath, learn new things and be able to work on new music without thinking how it will work out in my next show. It definitely helped me a lot with experimenting more and getting out of "dancefloor" boundaries.  
Looking closer at "One Night Away," can you take us through the production, moving from the initial inspiration to final tweaks on the track that we hear today?
We wrote this song back in February last year. I just came back to LA from my hometown in Russia where something amazing happened to me. The songwriting is so much more natural and true when it's coming right out of your heart and the sensation feeling inside of you is 1000% present.
I shared my story with Charlie and Chloe during our studio session, and it had such an emotional impact on us, that all of the lyrics and melodies came together in no time. Later when I was on my way back home, I kept listening to the demo and got most of the production done the same night while I was still in that moment.   
You also recently remixed "Northern Lights." What did you like about Janieck's original, and how do you feel that you made the track your own?
Whenever I get a remix request and listen to an original song for the first time, I try to find the ways to turn it around, what different harmonies I could do, and how I could change it to the point when it could be called an "entirely new song." This is what excites me the most about doing remixes. The ability to switch the vibe to something completely different and the challenge to make it work is the most fun.
I was listening to "Northern Lights" for the first time and by the end of the first hook, I already had a pretty clear vision of where I'd take it. Props to Janieck, the original song is a great source of inspiration.
Now your Tomorrowland Friendship Mix and this Exclusive Mix showcased some more club-oriented IDs. Can you tell us anything about some of your club/festival-oriented music ahead?
I have so much unreleased music and VIP mixes on my hands that I'm dying to test it out in a proper environment with a good crowd and big speakers because that's where this music belongs. 
There are a few of my new IDs that I've been highlighting in my most recent mixes, a new VIP mix for my long-time favorite track by Axwell x Ingrosso "Dream Bigger" and the latest VIP mix I did for Travis Scott's "THE PLAN." The last one was so much fun to do. It started as a remake project, with my attempts recreating the original's insane production, but the deeper I was getting into the process, the more it felt like an actual remix. The only element I used from the original song was an acappella, so it took me some time to get everything else done, but it is very exciting to see what people think about it despite the fact there is no chance this remix will ever see an official release.  
Looking closer at your Exclusive Mix, how did you approach creating a flow and how is the mix a good representation of the sounds that ARTY stands for as a DJ/producer in 2021?
I wouldn't say that this mix gives you the full picture of where my producer's head is at. I'm working on a lot of new music that draws inspiration in a variety of different genres and my current mindset doesn't have a specific "dancefloor"or "hard-hitting" focus. Which may of course change when the situation with touring comes back to normal. 
Because I can definitely see myself playing most of this mix's music in club/festival shows, this mix is a great illustration of how I envision my DJ live set. As for the flow, more often than not I'm using mostly my own tracks/remixes/edits/mashups. This way I can create a listening experience with a feeling of wandering, with its ups and downs, from euphoria to dreaminess and back, rather than just tracks playing one after another. So whether I'm doing a recorded mix or playing a live show, I always try to take people on the journey that we can live through and relish together.
Can you highlight three tracks, artists, or edits included in your Exclusive Mix, and what makes them stand out?
I really admire Ludwig Göransson's talent. The soundtrack he did for "TENET" is outstanding and worth listening to. Even though it's not dance music, it can be very inspiring.
The new Skrillex and Noisia song "Supersonic" is simply out of this world. I don't remember the last time when I was mind blown on so many levels. Massive respect to the guys for raising the sound design bar on an almost unreachable level. 
And finally, I'd let people judge all of the new IDs and VIP mixes without highlighting any specific one.
We saw last month that you returned behind the decks in Moscow. What did it feel like to get back to DJing?
It felt absolutely surreal. I was very nervous like I never DJ'd before. But once I got to the green room and opened my laptop, I got back into my favorite rhythm. Your heart is beating like crazy, the feeling of sensation is all over your body and the muscle memory is kicking in right at the moment when you press play and launch the opening track. 
This was the moment when I realized how important the Covid break was for me. It was a terrible circumstance, but I finally had a chance to reset, enjoy myself for some time and have a fresh look at what, how, and why I was doing what I've been doing for the past 10 years. And when there is no touring for over a year, none of the shows are taken for granted and you appreciate every single second of your set and, most importantly, every single smiling face you see in the crowd.   
How did the energy from the crowds feel compared to pre-pandemic crowds? Do you have any other upcoming shows that you could tell us about?
Whenever I would play in Moscow, the energy was always spot on. But this time it felt most special, playing the first big post-Covid show in your home country alongside your family and your best friends. I don't think that there is anything else that could beat it.
As for the tour, there is so much going on, a lot of dates have been confirmed but the world is still fragile and miles away from the full recovery, so the dates/shows can be changed/canceled/moved at the very last minute. The next big 2021 shows for me are Creamfields in the UK, Electric Zoo in New York, and EDC in Vegas later this year, so I'm keeping my fingers crossed in the meantime. 
And as we head full steam into the midst of summer, how are you staying on track and motivated? What has you excited?
I appreciate and cherish everything this life has given me. My family is next to me, my team are the people I'm best friends with, so motivation is no problem and executing deadlines is much easier with their support. Creative people are a glass cannon, so it's extremely important to find yourself in the right environment. When you're surrounded by people and (or) things you love, your creative outcome will be unmatched. That is where I'm at right now.