1001Tracklists Spotlight: Kususa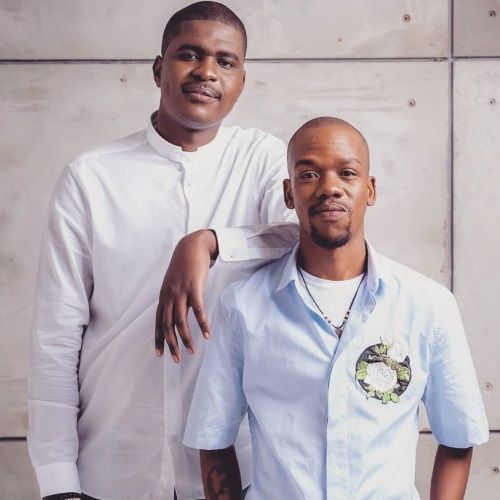 We're thrilled today to welcome Kususa in for the latest Spotlight Mix as the South African duo's summer is off to a flying start! After touring in Europe for the first time last month including an appearance alongside Black Coffee at Hi Ibiza, July sees the Afro Tech innovators with a loaded release schedule. We got an inside look and listen to all of the excitement ahead in the feature – enjoy!!
Hi guys, thanks for joining us today! How's your year been going so far?
Hi, thank you for having us. What a year it has been for us, from headlining Ultra South Africa – Resistance to debuting in Europe and playing on the island of Ibiza, at on one of the most iconic clubs Hï Ibiza.
For someone who hasn't heard your music or is unfamiliar with your background, how would you describe your music?
We make Africanism inspired electronic music. Imagine legendary
Fela Kuti percussion rhythm on a hypnotic synth driven beat.
You've just released your Incwadi Encane EP with Argento Dust on Sudam Recordings, so tell us more about that! What's the story behind this EP?
Incwadi Encane translated means "a short story." The whole EP was created from back and forth transfer of music projects with Argento Dust – who we have worked with extensively this year. As the title suggests, the EP is two songs and short.
You've also got an upcoming release on Luciano's Cadenza imprint coming out later in July as well. Tell us more about that!
"Kunye" is a collaborative feature with one of South Africa's most exciting acts, Shimza. It is part of his upcoming EP titled Eminence coming out on Luciano's Cadenza imprint.
What are three highlight tracks included in your Spotlight mix and why do they stand out to you?
Lemon & Herb - "Nangu." This is the optimum of Africanism driven electronic music.
Shimza feat. Kususa - "Kunye" and also 
Kususa & Argento Dust - "Incwadi Encane." Both boost with a hypnotic groove bound to make you move.
And lastly, is there anything you're excited about in the upcoming months you'd like to tell our readers about? Any interesting collaborations or tour dates coming up?
The year has been exciting and it's not over yet. We don't want to disclose prematurely, but you can follow us throughout all social media platforms where we're @kususaofficial to be in the loop.