CID drops Exclusive Mix celebrating 'Together'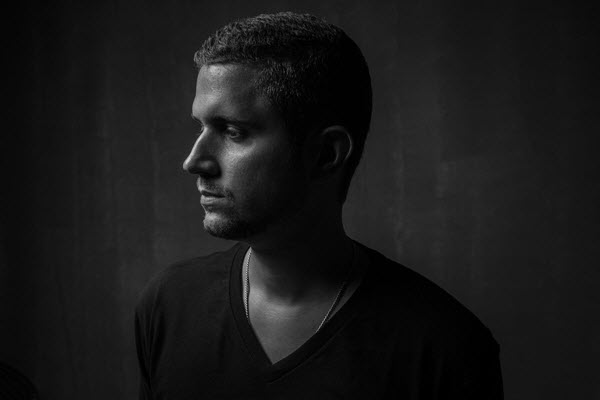 Carlos

CID released his latest single
Together
on Friday, 

a track he made for his sets on the Kaskade and Galantis tours that he supported on.

He's created the latest 1001tracklists exclusive mix to celebrate. We previously

had a chance to catch up with him at shows on both tours where he did some foreshadowing of the
Together
release
. Get to know CID in our interview prior to his show on the Galantis tour this year and enjoy some additional words from Carlos about his latest single and mix.

How does it feel to have remixed Genghis Khan by Miike Snow track and now be on the tour bus with Christian?
It's crazy. That relationship started because of meeting Christian like a year and a half ago. I've been a Miike Snow fan since the first album. I went to see them at Terminal 5 on the first tour and I went to see them again the second tour. He mentioned it to me a year ago - he said he was going to want me to remix something and I was like, "You guys are doing Miike Snow again?!" At the time they were on part of a 3 year hiatus, and he said that they were doing some stuff and I was all in.
What remix are you most proud of?
Make Me Feel Better
. 100%
Do you feel like people look at that track as more of Don Diablo's than yours?
I think no, we did it together at my house. We just work really well together. You can't put one name on top of another, the bigger name just goes first. I think when you collaborate with someone, if people don't know your name at all, then they don't put it together - they look at the first name. We've done enough stuff together and I've done enough stuff solo where people look at it and go, "Oh, Don Diablo and CID." But that definitely takes time.
What original are you most proud of?
Any particular reason why?
I think I've been trying...my whole goal moving forward is finding a balance between something that could work on radio, but that could translate well on a dance floor. In a nutshell, that's what I'm trying to do and that's why I'm most proud of it. That's what I'm striving to do with all my new songs - I'll play it for all my DJ friends and they'll think it's cool too.
Do you think that Galantis did that at all with Peanut Butter Jelly?
I think it's genius what they did. So disco house was a thing - 10, 15, 20 years ago. I don't know what their process is, but if you think about it, it's a cool track. As soon as you put a hooky vocal on that track, it turns into something way bigger.
We've heard you play Peanut Butter Jelly out before, what's it like opening for them (Galantis)?
Haha now I can't play it! They are really cool guys. I'm really, really happy to be a part of this and I get to do my thing. Their set is obviously very high energy and people go nuts. I can do whatever I want stylistically and I'm not going to step on their toes.
Do you feel like opening for them is any different from when you were opening for Kaskade?
No, not at all. From day one, Kaskade wanted me to play my set and make sure people know who I am and what I do.
What collaboration are you most proud of?
Us
. 100%. That led to me going on tour with Kaskade. I was a part of the album and it was an album tour. A million percent it's
Us
.
Can you talk about your relationship with Kaskade?
We started talking almost two years ago and he had been playing
Got Me Thinking
. He told me to send him stuff, and I started sending him ideas, but he wasn't really responding. There was one thing that I had done that hasn't come out and I won't say anything more about it, but that was the moment where he called me and said, "I think you're really talented and deserve to be bigger than where you are right now. He introduced me to his manager and I'm really happy to be with her and he will be there for me too. I feel like he's the nicest dude in this business.
Do you feel like artists may know you and your production talent more than a general EDM fan?
I think that is true, but after this last tour I think that it's changed a lot. I'm starting to get my own shows. And even now, I'll be hanging out in New York and there will be people screaming my name. I see the transition of me becoming more of a fan-recognized artist. I think it comes down to music, honestly.
Do you think there's any sort of introduction someone should have if they don't know you?
What I'm trying to do is bring back a housey element to dance music. In a way that still adds energy and you are going to feel like something is building. I'm trying to make house music with a certain level of energy that people still respond to when they are in a club.  
How did your rework of No! come about?
I did
No!
over a year ago. I think I actually did it in the same week as
She Wants The D
. I wanted to do something different. I was tired of making stuff that I thought people wanted to hear. I started having fun in the studio and that came about. I did a one and a half minute version in the studio and showed it to a couple of people and they all said there is no way that this is getting cleared. My team and I thought then that we should just do
No!
as a free download. Right before we were going to release it as a free download, I sent it over to Tiësto and he asked what I was going to do with it. He wanted to sign it. It took a long time, but in the end we got it cleared! There was definitely a point there where I didn't think it was going to come out. We just kept pushing and got it done.
How did you pick TLC to sample?
I mean, it's a throwback, I used to listen to TLC when I was really young. I have an older brother who listened to a lot of hip hop and R&B. I just thought that it was something that would translate to this generation who may not know the original song.
Let's talk a little about the Love is Blind remixes. What does it feel like to have other big-name artists remixing your track? Full circle effect?
Amazing, man. It's such a weird thing. You finish a track, and in your mind you think that's it. You did a track, you put it out, it's done. But now that I'm with Big Beat, they help me think big picture. They really believe in the song and put in the effort and resources to get things done.
Did you get any say in the music video?
It's definitely a new experience for me. This was the first time that I was involved in a music video. For me, I gave them an idea of what I wanted to do stylistically - how I wanted it to look. From there, they presented a bunch of basic ideas, we went through them, and there was one that really stood out which became the basis for the video.
What is it like moving into your own studio?
It's amazing, man. It makes a big difference on so many levels - having something completely separate. In a good way it's like going to a job where you walk in, sit down, and know you are here to work. When you have a studio in your house or in your bedroom, it's great because it's so accessible, but it's also not great because it's so accessible. I think the main thing for me is just the feeling of excitement - this is where I'm going to make music and that's all I'm going to do in here.
Do you have friends that come over or people that you want to come by?
Of course, I have friends that stop by. Anybody that is coming to New York - I want them to come by and check out the studio. It's so convenient to be close to city and it's just like, "Hey, jump on the L train and you'll be here in 15 minutes!" Even on a personal level, I finish my work when I leave. I like to work late, but when I leave here I'm done. Whatever I have to get done, I'm going to get done and when I leave here, I'm not going to think about it until tomorrow and that is a big difference for me.    
What's the most inspirational show you listened to as a fan?
I was already into dance music, but I think it was WMC - one of the first times SHM played together. It was the set they did together in a side tent and it was a set that Axwell did at Nikki Beach. It was inside a little room that fit like 200 people and he was just killing it. That was the moment where I was like, "This guy is the shit...that's what I want to do!"
Are there any songs or IDs you want to tell fans about?

My next track is kind of like a 90s throwback thing. I've played it a few times and you guys tracklisted it actually. It was the last track ID of my show at Pier 94.
We were wondering when that was going to come out?
It's crazy. It was an old Buckethead song. It wasn't even a big hit for them. Originally they used a big sample, but I built my track around a piece halfway through where a piano and bass section comes in. There's just a small vocal that says, "Got myself together." It's a cool club track.
When you are putting out a song like that, are you hoping that other artists play it live or put it in a radio show?
I think there are a couple of guys who are the tastemakers for radio shows. Even with
No!
, Danny Howard was a main guy. Kryder - a lot of people really follow what he is doing. People are really paying attention to Don's radio show. But I think it's both - you need the radio shows and people playing it in clubs.
Do you have any goals or objectives with your mix? Are you looking to create a particular flow? 
With this mix I wanted to showcase some of the music I've been into at the moment. In my sets, I tend to play a bit of housier stuff as well as some tracks with a bit more energy. When I'm doing an hour mix like this, I try to keep things building from start to finish.
How do some of the songs in the mix represent your musical influences? 
Early on in my career, I was lucky enough to have some old school house guys as mentors and I think you hear those influences in everything I do. I love a good sample and I think disco-sampled house is coming back in a big way, so I've been trying to always include a bit of that sound in what I'm doing.
Can you talk about the similarities/differences between this mix and when you DJ?
I always try to keep mixes like this similar to what I play live because it's important for people to know what they can expect from you. It really depends on the gig, if it's a smaller club or a big venue, but there's definitely some overlap in his mix with what I would play at a live show.
Are any of these tracks big hits in your live sets?
I think the stand out track that I played in this mix that really works live is my new single Together. There's just something about that riff and the buildups that makes people go wild every time I play it.
Are there any artists/tracks in the mix that you want to highlight? If so, why?
I love Throttle's new single, Money Maker. He reached out to me a couple years ago over Facebook and we just started talking and giving each other advice about music. It's really incredible to see his progression as an artist at such a young age. He's got a very original and unique style that is always present in his production.
Are there any other comments on the inspiration or story of Together that you would like to share?
Together was a track I made for my sets on the Kaskade & Galantis tours I was supporting on. I wanted to make something with an old school sampled house vibe, but with enough energy to play in front of some bigger crowds. At first I wasn't sure how people would react to it, but from the first time I played it, I knew I had something special. So far the support and buzz around the track has been amazing and I'm really happy to have this one finally come out!