2019 Reflection: Keanu Silva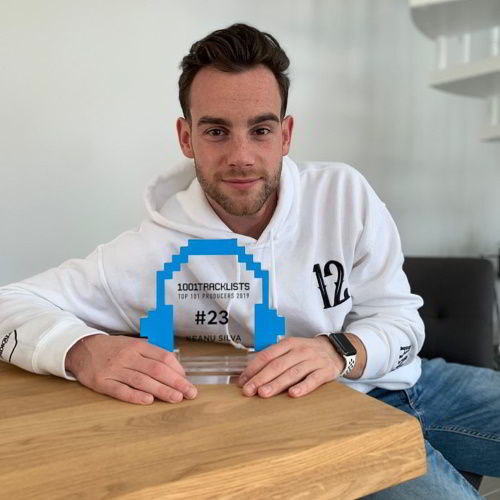 Keanu Silva rode an unforgettable 2018-2019 year to become the highest new entrant in the Top 101 Producers 2019. Coming in at #23, his collaborations with Don Diablo and Laidback Luke solidified his deserving place amongst the best producers in electronic music. As a staple Hexagon and Mixmash artist, he's helping to push the Future House sound ahead, and his DJs set reflect the perfect energy he's found for dancefloors worldwide. To celebrate his massive year, we sat down with Keanu for an in-depth reflection.
Keanu, thanks so much for joining us to recap an incredible year! What did your placement in the Top 101 Producers this year mean to you? Where does it rank in terms of career accomplishments? 
Receiving this award was definitely one of the highlights of my career so far! I was amazed to hear that I was the highest new entry at #23 in the Top 101 Producers list. Especially among such inspirational artists – it truly means a lot to me. After working so hard, an award like this makes me very proud, grateful and above all, it keeps me motivated to work on my music. I'm excited to show everybody the stuff we are working on in 2020! 
As evidenced by the ranking, your music has been championed by DJs worldwide. What do you think makes your sound so accessible to other artists and dancefloors around the globe?
I'm not sure haha. I'm just happy that the fans love it and that other DJs like to play my music in their sets as well. It makes me feel appreciated by the big guys in the industry. But I think that in general, my music has a catchy, unique sound with the right energy level for the dancefloors, but with an emotional or even euphoric touch. 
Two of your biggest tracks of the year were collaborations with top tier artists. What was it like working with Don Diablo and Laidback Luke?
I love working with big guys like Laidback Luke and Don Diablo! They inspire me to work hard and stay creative. When working together on a collab, you usually come up with creative stuff you would have never created without the artist you're collaborating with. So I definitely like to collab with someone to create some experimental stuff!
What was the moment when you thought that "King Of My Castle" is a certified hit record?
At one point I saw that the streaming numbers growing and growing like I hadn't seen before. That moment was just so unreal and very impressive! It was only then when I realized it was getting so big and for the track ending up as the #4 Top Overall Track Of The Year for 2019 on your website is just amazing!
If you think about the rest of 2019, what have been your biggest highlights?
Tomorrowland with Don Diablo, Sunrise Festival with a sick slot between Timmy Trumpet and The Chainsmokers. Further, I have the 808 Festival in Bangkok coming up early December which I'm very excited about.
Those sound like some sick shows! Can you pick your absolute favorite show of the year?
Definitely Tomorrowland! I think it's the dream of every DJ to play out there and the fact that I could play there was an unforgettable experience.
On the touring front, we've seen you doing many shows in Poland lately. What is the thing you like most about playing there?
I love the crazy party people in Poland! The crowds over there always give me so much energy and that makes playing shows in Poland amazing.
Your latest release is a remix of Ava Max's "Freaking Me Out." How'd the remix come about?
They actually reached out to me and asked for a remix of the track. I was truly feeling honored when the request came in and I am really happy with the final result!
What can you tell us about your production plans for 2020? Are there any artists who you would like to work with next year?
As an artist, you are working on new music almost around the clock, but only 1% of it is getting released in the end. I can't wait to show you that 1% in 2020!
There are so many amazing artists out there with whom I would like to work. But for now, we will be focusing on some solo productions first!