Curbi's Exclusive Mix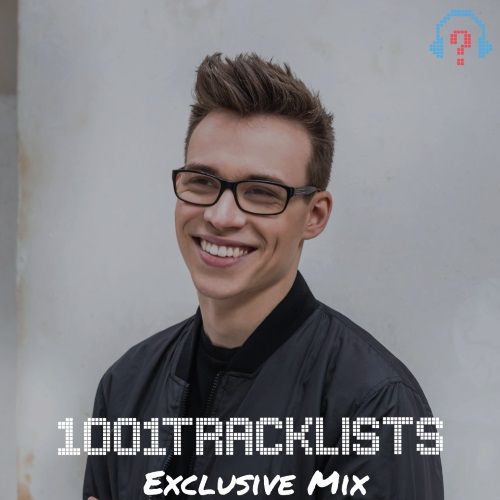 Curbi is a bonafide superstar in the making. It's been amazing to see his progress over the past several years, and 2017 was an incredible year for him both on the production front (checking in at #26 in our 2017 Top 101 Producers) and as a DJ, where he enjoyed worldwide touring with massive club and festival bookings. 2018 is already off to a hot start with the release of his weapon "Blow Up" and his remix of DJ Snake's "A Different Way." With more music and show announcements on the way, and the anticipation of an even bigger year building, he's delivered a thumping Exclusive Mix taking us inside his club sets, while sharing some insights into his unique sound in his interview. Turn it loud and enjoy!
How did you approach your mix and how does your track selection compare to a current club set of yours?
Lots of club bangers and new music that not a lot of people would have heard before and that noone would have heard yet. This compares a lot to my club sets... I like to try and find a nice fit between stuff that people would have heard before and recognise so that they feel familiar and then throw something new and unexpected at them, definitely works for me live! Nice to give people online a taster of what they could hear from me when they see me live.
Can you highlight three tracks within your mix and why they stand out to you?
Odd Mobb –  "Chunks." Love this track! Super groovy and still hard hitting... perfect for the clubs and has a great drive.
Skrillex – "Scary Monsters & Nice Sprites" (Y00KiE's 'This Kills it Live' Edit) (ACRAZE JERSEY FLIP). Super phat track. Always loved the original, so this was a really cool flip to play. Super refreshing, so sick!
Oddprophet – "Poison." Really cool sound design in this one and great elements! Love everything about it and I think once again it's another weird club smasher.
You're starting the year off with a bang with the release of "Blow Up." Can you take us through the production process going from the initial inspiration to final tweaks?
With this track I actually started off with a super weird sound which is the current break synth, which then led to the making of the break melody. When you have a weird sound I always believe there's nothing better than to finish that by creating a weird melody. Weird + weird = cool.
Following up from the break melody and synth I had a fun atmosphere coming along in the track, and that was when I had to add some harder and more intense elements... therefore I bridged that into a fairly long and strong build which of course smashed into a super Curbi phat drop. Blow upppppppppppp!
The track is a perfect blend of a club and festival sound and is sure to work as a treat in your sets! How have you been using it in your sets thus far and what's the reception been like?
Yes! I also agree... and that is also something that I have been longing for. A club AND festival sounding track. It's super fun and not a lot of people are doing it so I thought I should take my chance and try it out haha.
It's working great in my sets! I guess there are some fairly weird reactions for when I played it both at festivals and in clubs as it's a real raw mix of the two electronic sounds... but it's fun and people seem to like it!
You've also recently dropped an absolutely massive remix of DJ Snake's "A Different Way." How did you approach that remix and how do you feel that you've made the track your own?
Once again I wanted to put in something commercial with my clubby sound, but still keep the same vibe as the original track. I'm super happy with the remix and I feel it's something almost any DJ can play in their sets!
You've been dropping the track in some of your live sets as well. How have you been using it and were there any tweaks after road testing that you felt were important?
I actually finished the full track and tested it live and it sounded great... there were literally no major changes after I first played it live because it worked too well to change haha.
How is your 2018 shaping up? What are two goals that you are hoping to achieve this year?
2018 is shaping up nicely! As we know I've already released two tracks ("Blow Up" & the "So Far Away" Remix) and have another solo release lined up for February! Got quite a few shows to announce, but can't say too much yet. Nothing like starting the year with a bang!
Two goals of mine for 2018 are to release way more music on a larger and global scale and to continue spreading my music across the world's biggest festivals and clubs! Actually I have way more goals...but these are for sure two huge ones for me, and the most important.
You can buy or stream your copy of "Blow Up" on your platform of choice today!