Gabriel & Dresden's Exclusive Mix
Gabriel & Dresden are dance music legends. Over the course of their careers, they've produced a bevy of trance classics, enjoyed many years of international touring, earned recognition for one-of-a-kind open to close sets, and have thoroughly endeared themselves in the hearts of their longtime fans. After more than a decade since the release of their last album, Josh and Dave decided it was time for a return. The duo launched a Kickstarter campaign to help fund their time away from touring, blowing out their financial goal of $30,000. Upon finishing their album titled 
The Only Road
, Josh and Dave sent it to the team at Anjunabeats who immediately fell in love with their new music. Anjunabeats is a perfect home for this album, and Gabriel & Dresden are looking forward to a year packed with exciting bookings ahead. Enjoy the sounds of their album in our lastest Exclusive Mix as you get an extensive look into their journey making the album and their road ahead. 
How did you approach your Exclusive Mix and how does your track selection compare to what you would play currently in a club set?
This set is a condensed version of what the first two hours of one of our current "open to close" sets feels like. A bit of techno, a bit of progressive and house as well as a healthy dose of music from our new album
The Only Road
.
Can you highlight three tracks included in the mix and why they stand out to you?
We tend to find most of the music we really love falling into the techno, deep house and progressive house genres. We love all dance music and never judge a record based on what genre it's in, but that's really where we find the lion's share of the music that inspires us.
For this mix we really are into the dutch duo Tinlicker. They straddle the line between several genres with ease and the production value of their music is second to none. We hope to have them remix a song from
The Only Road
. The song we used in this set, "Mondag," has become quite a track in our sets because it just ticks so many boxes for us of what makes a great dance track.
In the mix is yet another duo, Pauke Shaumberg. They are more on the melodic techno tip and the track that's in the mix, "Out Of The Dark," is another one of those dark and brooding songs that could be techno, it could be progressive house, but in the end it just puts us in a trance. An early set moment for us over the past couple of months of shows.
For the third and final song we're highlighting, we have to make special mention of Pryda's "Stay With Me." At the current moment there's not one other track in our set that provides the kind of energy and raw emotion that this one does. There's a reason why Eric Prydz has stood the test of time as an artist, and it's because he consistently makes tracks like this. Riding high from a very 1999-esque gated trance synth, "Stay With Me" just does the business on the dance floor and we dare anyone to find a dance track that is better produced than it. We know we'll be studying the science in the kick and bass for years to come.
What made you feel like you guys were ready to take on the challenge of making another album back at the end of 2016? Were there any other artists or music really inspiring you and/or were there dominating internal factors?
At the end of 2014, we were at a crossroads. We had made a bunch of tracks and released them through Armada and none of them really connected in the way we had hoped they would. We were in need of a change and some new inspiration and somehow we found it. We performed at one of the final shows for The Guvernment in Toronto who were closing their doors forever. Since that club had played a huge role in our DJ careers we decided to play a lot more of our older classics that night and were amazed at the reaction playing one song after another gave to us. Inspired by the reaction from our fans, we got the idea to do a "Classics Only" tour which featured open to close sets of mainly music we've made, used on compilations or were inspired by in our career. The tour was hugely successful for us and we toured the US and Canada for most of 2015 with it. This tour was the genesis of
The Only Road
. For the first time in 10 years we were able to hear our music loud in clubs and see how the songs worked on the dance floor.
Fast forward a year and we were once again at a crossroads. We knew that our fans wanted us to make a new album, that's all we heard while we were on that tour — "when are you guys gonna make another album?" The problem was that there was no label who would likely give us an advance so that we could take five months off from touring and properly park ourselves in the studio and get to work; the way we created our debut album. At the same time we were starting to hear music and artists who were inspiring us. Music with melody and emotion. Something we hadn't really heard in many years was creeping back into dance music in a big way. In the summer of 2016, we also started to have studio sessions more and more often with results that we liked.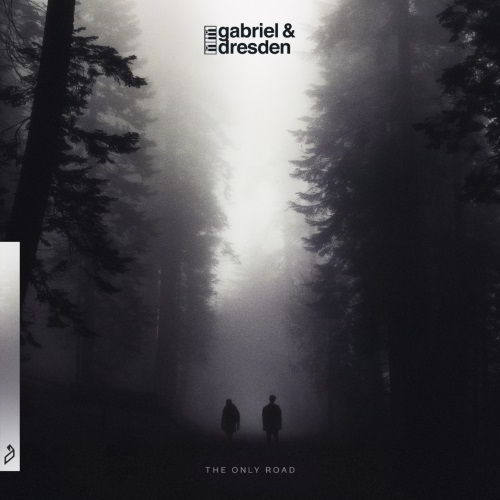 To fund the album, you originally started a Kickstarter campaign. Can you talk about how that idea took shape, your experience along the way (including the very cool and diverse pledge rewards), and the overall outpouring of support and money you received? How do you feel the campaign influenced your mindset and creativity heading into the album productions?
During the summer of 2016, freshly inspired by the Classics Only tour, we were exploring some of the ways we could find the funding we needed. We looked at Patreon, Indiegogo and Kickstarter, comparing and contrasting each site and how they worked. One night that summer we watched the TED Talk video called The Art of Asking. It was Amanda Palmer from (oddly enough) The Dresden Dolls talking about how your fans are out there and they want to help you; to ask for their help without shame. To build trust and a community with your fans. This video was truly the starting point of us giving ourselves the green light to go for it. To this day, Palmer has been the most successfully funded music Kickstarter, raising nearly $1.2 million dollars from 25,000 backers.
Watching this TED Talk was very inspirational to us. It gave us the tools we needed to author our own crowdfunding campaign. While we were creating the Kickstarter campaign and writing up all the backer rewards, it dawned on us: we didn't want to just make an album funded by our fans, we wanted to make an album in the presence of our fans in full disclosure. We wanted to invite some of these folks into our studio, for them to have our phone numbers and email addresses and for them to be a part of the process.
When we were able to get the Kickstarter funded within the first 37 hours of going live, it really got us inspired. We knew that we had fans and people out there who liked our music, but we didn't realize just how special of a connection we had with our fans. It was the shot of adrenaline we needed when we finally got into the studio in January 2017.
For the first time ever in our career, fans were able to see the entire recording process. We broadcast live from the studio, set up a blog for a group of folks who pledged the "The Advisory Board" and most notably we had an Instagram page @gdinsidetrack which documented our daily progress with up to 5 full minute long videos per day of our progress. From this, we could really tell what people were feeling, what was great and what needed work. It scared us at first, but in all honesty, this openness was part of the reason the music turned out the way it did.
One of the most risky backer rewards in the campaign "Collaborator" turned out to be incredibly rewarding. In this reward level we had two backers actually come to our studio to help make songs on the album. Nick Ford on "Free Your Mind" and Greg Tseng on "Jupiter" not only helped us but we now call them friends of ours.
Can you discuss your decision to name your album The Only Road? Obviously, you have the lead single "Only Road," but are there other ways in which the tracks on the album reflect this title?
At the heart of it, it is really just a play on the words "home is where the heart is." We have been working and working, doing what we are doing for a long time. Even through the rough periods when it felt like the music industry seemed it was becoming different forever. Trying to stay true to ourselves. Trust yourself, it is the path you have to follow, the one you have to follow for yourself and the road that leads you home. We really only know one road to making the music that we make and once we rediscovered that by doing the Classics Only tour, it's the road we took.
Above & Beyond premiered "This Love Kills" on the biggest stage at ABGT250. Can you talk a little bit about the build-up and nerves you may have felt leading up to that debut and subsequent album announcement? What was the response like to that night in your eyes?
We had found out about two weeks before ABGT250 that they wanted to play "This Love Kills Me" in their set. Originally they were going to do a remix of their own and asked us if we'd also make a clubbier version for the single release too. While we were working on our mix, they asked us if they could hear the progress of the version we were making. So we sent it to them. The immediately fell in love with it and told us that it wasn't very far off from the idea they were already pursuing and asked us to make some stems of it for them to make some tweaks. They gave it a "re-spray" and that's the version that ended up in their ABGT250 set and getting released.
The night of ABGT250, we were on Skype together. Dave was sitting on his back porch with ABGT50 playing on his laptop. His 4 year old daughter Charlotte was also hanging out playing with her dolls. A few songs into their warmup set we heard them play "White Walls" and made the announcement that we had signed to Anjunabeats. Dave started crying and Charlotte asked him "daddy, why are you crying??" For which his response was "sometimes people cry tears of happiness." It was more than just Above & Beyond playing our song in a set. This moment was the culmination of 11 years of a story that has so many crazy twists and turns, ups and downs. That moment was 10x more intense when they played "This Love Kills Me" in the main set. If you knew what we have been through, you could understand why we were so emotional. It's a night neither of us will ever forget.
Can you pick out two tracks from the album and tell us about the production process that went into them? How did you go from the idea/sketch to the final version for these tracks?
"Underwater":
While each song on the album has its own little story that we could write a book on, "Underwater" might be the most unique. This is the one song that wasn't part of our original album idea, but when we decided to not have Jan Burton sing "Over Oceans" we went back into the "maybes and alternate songs" folder and Jan chose this one, pretty much nailing the vocal in a few takes. On
The Only Road
there are many found sounds, things that were recorded with Dave's phone out in the field using the "voice memos" app that comes with iOS. While we were working remotely on Skype one afternoon in March 2017, Dave was out in the backyard of his house and Josh was putting some ideas down. When Josh asked Dave to "stop playing the bird sounds," Dave responded, "that's not a sound, those are actual birds chirping." Upon further reflection we realized that the birds were singing in tune to this song. So we recorded them and put them into the song. "Underwater" also has the sounds of Dave banging on a huge empty water tower (from Briones Regional Park in California) with a huge stick, a drummer playing buckets in his backyard in Santa Cruz, CA on Christmas Day 2016 (we secretly recorded him), Dave's dishwasher at home, crickets, sonar and waves crashing on the beach (also in Santa Cruz). This song also features synths we recorded using SunVox, which is a software based modular synthesizer program from Russia.
"Free Your Mind":
"Free Your Mind" started as a deep house song a few days before our Kickstarter backer Nick Ford arrived from Hong Kong to work with us. We wanted to get a couple of ideas in the can before he showed up so we had something he could choose to work on when he arrived. He chose this track which wasn't called "Free Your Mind" at the time. But when we started working with him he showed great interest in the set of 16 Rowin micro analog guitar pedals that we had gotten specifically to give some of the music a more organic, analog sound. One of the synths from the demo he decided would be a good thing to run through these pedals and after we created the effects chain, we then ran the signal through the Sonus wahoo pedal analog dual filter wah pedal which is what created the "free your mind" hook that takes over in the breakdown. This is the only song on the album that we used the Roland TR-8 drum machine, which we bought with the money we made from the Kickstarter. We need to use this drum machine more often – it makes great kicks and hi hats as evidenced by this track.
Is there any song that is especially meaningful to you or one you are particularly proud of? Why?
For both of us it's "White Walls." There is just something so special and universal about the idea of "coming home" and that "home" can be anything that the listener wants it to be. You were lost and now you're found. It also fits into the theme of the record, finding your way back home.  
You'll be joining Above & Beyond at some of their Common Ground shows, so how excited are you to be playing alongside them and to the devoted Anjunabeats crowd who will surely be singing along to all your new music?
We are very excited to be performing alongside Above & Beyond. They have been our friends for years and it feels great to be a part of their family now.
After such a resurgent year for you guys in 2017, what's the excitement level for this year? Are there any major goals you hope to achieve next year?
We're very excited about 2018. Our album didn't even come out until the last two weeks of 2017, so we're really in the early stages of the promotion and touring behind it. We can't wait to get out on the road and perform these songs in front of our fans. We worked hard on this album and we're going to continue doing that in the promotion and touring of it. And then when it's all done we still have five to seven songs that didn't make it onto the album because we ran out of time, so we already have some music to help continue telling the story of
The Only Road
.
Gabriel & Dreseden's album The Only Road is available to buy/stream on your platform of choice today!