Good Evening: Three Years In The Making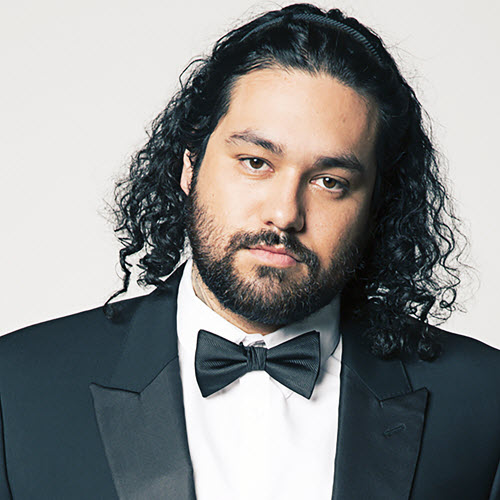 Last Friday, Deorro released 
Good Evening
, his 24 track debut artist album that was three years in the making. We had the opportunity to chat with him at the SiriusXM Music Lounge and discuss his hectic Miami schedule while on the verge of the release of his album. While this is a huge moment for the multi-talented producer, read on to see what else lies ahead for Deorro as he has no plans of slowing down anytime soon! 
You've got a lot of events going on in Miami! You have Spinnin' Sessions, Mixmash, Dim Mak, and you're hosting your own Panda Funk stage at No Sugar Added. Can you talk about hosting your own stage and what that feels like?
Yeah, it's not the first time I've been this busy, and it's always great to come out to Miami. It's a lot of networking, whether you're an artist or just a regular person. 
To be able to host an event at such a hot place, no pun intended, it's an honor. So many great memories get created out here. Miami is crazy, but it's a good kind of crazy.
Any other events that you're particularly excited about?
The Dim Mak party at the RC Cola Plant. It's pretty tight, it's a pretty new venue. And Mixmash tonight will be fun too.
Let's jump into Good Evening, which has been in the works for three years now. Can you take us back to when you first knew you wanted to put out this album?
The vision for the album – I've always had it. It was always a struggle to try to explain it to my management team and label. I made little demos, but they weren't really understanding it. So I was just like, let me just make it, and then I'll show it to you. The thing about three years is that I'm a perfectionist. I made the album all as one piece, so if you listen to it from beginning to end, you won't be able to tell when the songs change. It's like a seamless mix, so it took forever to do that and for all of the sounds to come together and to put the stems together for the radio mixes.
You're known for a lot of different sounds and musical elements, so what kind of sounds can expect on the album?
Violins, guitars, trumpets, saxophones, drum lines… it goes all over the place. And lots of different BPMs too, from 140 to 110 to 160 to 128 and everything in between.
Can you talk about your latest single from the album, "Turn Back Time"?
For me, that's one of the more EDM tracks at 128 BPM, but then it slows down in the middle and then comes back up. I just did the music video for it as well. I'm stoked for this one. I wanted to put it out before the album came out, but the label really wants to push it and put it out the same time that the album comes out.
What are some of the things that you're most looking forward to this summer?
I'm going to start working on my Latin album, which is actually news that I'm breaking today. Hopefully it comes together quickly. There's no deadline for it, but I'm going to make it happen. It'll still be Deorro, but more of my Latin side. The album coming out now is going to be all kinds of music, but this will be a little different.
Be sure to buy or stream your copy of
 Good Evening on your platform of choice here.