Morgan Page & Steve James Talk "Candles"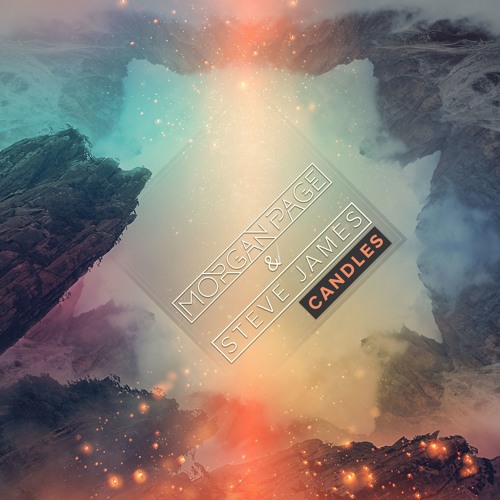 A few weeks ago, Morgan Page & Steve James released their superb collab "Candles" to much acclaim. The track has racked up over 3 million YouTube plays, 500K plays on SoundCloud and 300K Spotify plays already! The track is also impressive as it marks the first official release on the top YouTube channel Proximity's new label. Both guys joined us to discuss "Candles" – properly setting the stage for the collab, discussing what it was like creating a new sound for each of them, and how their collab will make its way into their live shows.
When did you guys first meet? Do you remember your first impression of the other?
Morgan Page
: I first met Steve during Miami Music Week and was a fan of his ZHU – "Faded" remix. I didn't realize he was so young!
Steve James
: Morgan reached out to me on Twitter about my "Faded" remix, but we met in person during Miami Music Week 2015. I remember him being a super nice and genuine guy.
How did you guys come to work together on "Candles"?
Morgan Page
: Steve and I were fans of each others' songs, so we thought it'd be a complementary match. We met up and hung out at my studio.
Steve James
: We reconnected when I moved to Los Angeles and the first day we hung out, we just made a bunch of cool sounds that we eventually arranged into the instrumental for "Candles."
Can you talk a little about the initial inspiration and sketch of "Candles"?
Morgan Page
: "Candles" is truly a 50/50 collaboration – we put so much work into this song, and re-worked it a million times. We started with an instrumental entirely from scratch, throwing stuff against the wall and seeing what would stick. I even recorded a ukulele solo that's buried somewhere in the song that eventually formed one of the instrumental hooks. Steve sent it to some songwriters to write the "Candles" concept, then kept rebuilding around it.
Steve James
: We just had fun with it. We used the synths in his studio, recorded guitars, ukulele, and showed each other the plugins and software we like to use and applied them as necessary.
What was your involvement in the songwriting process and how did the vocal factor into the production process?
Morgan Page
: There was a lot of back and forth – kicking the tires, lyrically tightening up each line and improving the structure. I even sang the background vocals just to fatten it up a bit. We tried a few different singers to find the best match, messed with the tempo and key, and eventually arrived at the final version.
Steve James
: So after we had a cool instrumental, my manager and I sent it to some writers that we work with and from there came the "Candles" concept. From there we worked on shaping the track around them and locking in the right vocal sound as well as building out the drop too. So it all kinda grew fluidly together.
How have you guys been using the track in your sets (original, mashup, edit, etc.) and what's the reception been like?
Morgan Page
: I just started playing it. I created a special mashup because the song is 112 BPM and I needed to make a mix that would transition from my usual 128 BPM songs. It's a much more relaxed song, but it's been great playing it out. Everybody keeps asking me, "When you are gonna play Candles?!"
Steve James
: I haven't been out on tour yet this year, but when I do I think it'll probably be the original since I have some other stuff in the same lane that I know it will sit well between. Depending on the vibe, I can definitely see doing a mashup that's a bit more uptempo though.

What's been your experience with Proximity over the years (as a fan, artist, etc.)? What does it mean to you guys to now be the first release on the new Proximity label?
Morgan Page
: I've always been a fan of Proximity, they are just great curators of sound. It's been really refreshing to release music on a non-traditional label. It's a great model for release, and it's an honor to be the first "official" release for them.
Steve James
: Proximity is an incredible channel. Between the music that I've discovered on there, and all of my own music that they've featured, there's certainly a bunch of songs I'd never have known and fans I'd never have had if not for them. When I heard "Candles" could be their first release, it was a no brainer. It's a true honor and I can't thank Blake enough for believing in myself and this song!

What are your plans for 2017? Any upcoming releases or touring plans that you can share with us?
Morgan Page
: Lots of touring, tons of new originals. I will be exploring lots of new sounds and releasing more music regularly now that I'm focused on singles rather than albums.
Steve James
: 2017 is going to be a really special year for me. So much of 2016 was preparing for this year and I'm excited to have a stack of tunes that are ready to roll out this year. My next single will be out tomorrow which I'm really excited to reveal. After that, I'm excited to announce a tour soon and spend time out on the road connecting with my fans and playing my music.