1001Tracklists Spotlight: Daveepa
Today German DJ/producer Daveepa steps into the 1001Tracklists Spotlight! After growing his main YouTube account to over 225,000 subscribers since starting with DJ mixes six years ago, he's been honing his production skills and developing his artistry. We're looking closer at the next chapter in his story with the launch of his new live set project. In his Spotlight Mix, it's clear to see the impact that progressive house and melodic techno have had on his sound – look out for big cuts from Ben Böhmer, Lane 8, Nora En Pure, VER:WEST, Yotto, and more. So, without further ado, turn it up and go full screen for his serene mix shot from the greens of the Mainzer Golfclub in Budenheim, while you read on for a first hand account of his journey!
David, thanks so much for joining us to celebrate your outstanding Spotlight Mix. Tell us some more about the idea to record from the golf course, and turning things into reality.
Hey guys, thank you so much for having me on board for your Spotlight Mix series! I got heavily inspired by sets of KOROLOVA and KREAM and always wanted to record one myself for a long time already! So, I wanted a location that matches the vibe of the music, but also gives a great start for this project. So after thinking about it, the solution wasn't that far away, since I actually live quite close to this golf course.
Now to realise this idea, I was lucky to have a few friends at the golf club to help me get the permission to record right on the green. So a huge shout out to the Mainzer Golfclub for letting me film such a beautiful live set!
The mix marks the start of your new Live Sessions project and YouTube channel. What's your vision for the concept and what do you have planned ahead?
I want to combine music and beautiful sceneries together. The locations are very important to me and I will definitely go with quality over quantity for this project. Hence, I believe that viewers will most likely watch a set twice or more if it has great quality. We have a lot of ideas, but as easy as it might seem to film such a live set or just to have the idea of it, there is a lot of planning behind it and it's very time consuming. Therefore, we want to keep up the quality from the first episode onwards. More sets and awesome locations are on the way already!
Focusing closer on this set, it's clear that progressive house and melodic techno are two sounds at the forefront. How have those genres grown on you in recent years and how did the track selection fit with the vibe outside?
If you know me from my other channel, you might be surprised why I decided to go with a slightly different genre for this live set project. I started my main channel Daveepa with the sounds of big room, festival progressive house and electro house. Nevertheless, my personal taste is very open minded. I listen to a lot of deep house, melodic techno or even rap. You can also see that based on my playlists at Spotify. The reason why I decided to stick with progressive house and melodic techno as main sounds of this project is pretty simple – my personal taste and the beautiful scenes you will get to see during this project are going to match much better when the pace is slow. You will get lost in the melodies, vocals and the soft beat of these sounds.
What are three stand out artists included in your Spotlight Mix and why?
Wow, that's not easy to answer, since all of the tracks actually have a story behind them. Anyways, if I had to choose it's going to be Lane 8, Le Youth and Ben Böhmer. A friend of mine sent me a song of Lane 8 like two years ago and I directly fell in love with his sound. Le Youth caught my attention with "About Us" around one year ago and Ben Böhmer just has mastered the combination of melodies and vocals, especially with his remix of "Father Ocean."
Looking closer at your own productions, what release are you most proud of and why?
I so far have just two releases out, "Star Dreaming" and "Made Of Gold." I am most proud of my debut single "Star Dreaming" since this one keeps growing and recently crossed the 700K streams mark.
There are more productions on the way though and I am definitely looking forward to also releasing some other genres like melodic techno for my new project or also some slap house and more mainstream genres very soon.
Can you tell us some more about the story behind your YouTube channel? How have you been able to grow such an engaged audience?
I started my channel, Daveepa, at the end of 2016, and since then it has been growing nonstop. I have been uploading one video per week constantly for almost six years now. The internet is a never sleeping medium; if you don't feed it, it will stop eating your portion and look in another place! But I am also super lucky to have started this at the right time with the right idea of course.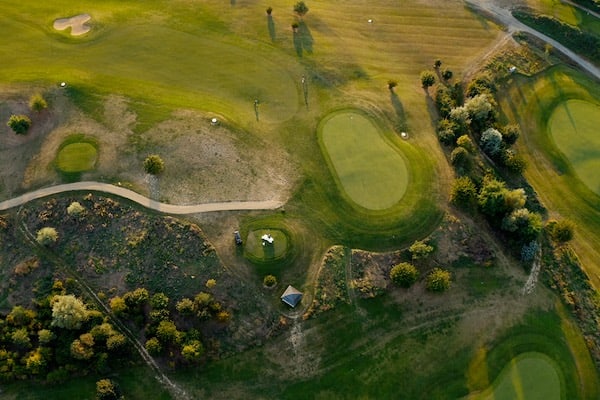 For any content creators looking to grow on YouTube, what pieces of advice would you want to share with them?
At the time that I started my channel, the music scene was new and prospering on YouTube. Many channels came to life and grew rapidly at that time. What I want to say with that is that it might have been a different time and a little bit easier. Nevertheless, what I learned over the years working with YouTube is that you should always keep going. There are times that your channel might not be the same as it was before in terms of views, engagement or that you just get lazy of doing the "same old thing" every week, but I can tell you that nothing is better than seeing your own hard work and passion prospering after such a "down" phase again. And not to forget, your fans will always be there with or even for you!
And as we look ahead, how are you maintaining inspiration and creativity on a daily basis? What does your fall look like?
Music, music and more music. I relisten to my own sets, explore the main page of YouTube and check on other live sets and even Spotify playlists. In addition to that, I am also lucky to say that I have built a network of friends and music colleagues over the years, that I am able to catch new music almost every day! I am going to shoot some more live sets, work on new music and will also have a new release coming the 9th of October with more to come!