Raiden Jumpstarts His Year With Protocol Release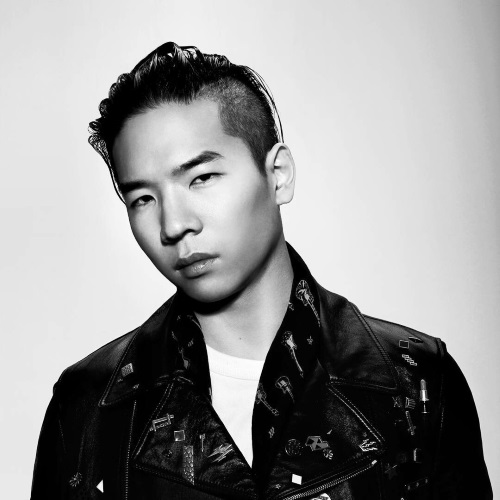 Raiden had a busy 2016 with big remixes for Fedde Le Grand and Florian Picasso as well as lots of prominent tour dates including six appearances at Ultra events worldwide. He's kicked off 2017 in a big way with the release of his original track ft. Bright Lights – "Heart Of Steel" on Protocol Recordings. To celebrate, he joined us to talk about the inspiration, creative process, and transformation of "Heart Of Steel" as well as reflecting on some of his favorite Ultra moments as he gears up for his biggest year yet!
Can you talk a little about the initial inspiration and sketch you had of "Heart Of Steel"?
I had a gig back in 2013 in Madrid and the next morning, I had to wake up crazy early to catch a train to another show down in Valencia. During the trip, there was the most spectacular sunrise I've ever seen and it inspired me so much that I came up with the melody there and then.
From our sit,e it looks like you first played the track out at Ultra Miami 2015. What has the production process been like getting to the final product that we hear today?
Yes. It wasn't the final version, but I wanted to play it out first at Ultra in Miami, as that's always the best place to premiere new tracks and test a new sound. The crowd is always a pretty educated one there and I received some really positive comments after playing it. That version was very different to what was released though as I ended up switching the sound on it quite a bit.
The piano really shines through in "Heart Of Steel." Can you talk a little bit about your musical background and how it played into this track?
I recorded the melodies through a piano application while I was in Spain and then made the real instrumental recording when I came back to Korea. I was majoring in music before I started my career as a DJ and producer and was also a guitarist in a band for few years too so I know how to work my way around instruments. To finish the track, I did a live band session with Bright Lights in LA which really brought back memories of my time in the band.
What was it like working with Bright Lights? What makes her voice so well suited for this track?

I'd seen Bright Lights perform a few times and always thought that her vocals would fit in perfectly with my style. It was her soft yet powerful voice that appealed to me. I then decided to send her the demo of "Heart of Steel" and actually almost gave up when I didn't get a response. But she then responded with a full demo and we took it from there.
What does releasing on Protocol and having the support of Nicky Romero mean to you?
I still can't believe that I get to release my music on a label like Protocol and get to work with amazing artists like Bright Lights on my debut track. I always dreamt of working with artists like this and I feel incredibly fortunate. Nicky even mentioned me during an interview as one DJ to watch in 2017 recently. I really appreciate the support and strength he has given me at the start of my career.
Can you talk a little about making your guest mix for the most recent edition of Protocol Radio [tracklist] and highlight another track or artist you included and what made it stand out?

I tried to start the mix off with tracks full of emotion and melody before going a bit groovier in the middle stage of it. The DubVision and Dimitiri Vangelis & Wymans tracks stand out to me as it's been a while since I heard them release electro house. So, it was great to have them on for my guest mix.
You've had the opportunity to play many Ultra events

–

 

can you pick out a favorite moment from one your Ultra performances?

It was when Fedde brought me up to the stage in Ultra Korea and he played my remix of his original track "Keep on Believing." It is always a dream for any musician to end up playing alongside a legendary artist like Fedde on the main stage at an Ultra event.
What do the next few months hold in store for you?
I'm in LA now working on music and shooting the video for "Heart of Steel." After that, I'll be back in Europe to play at a festival in Switzerland and then I'll go back to Asia where I'm playing a few gigs with Nicky Romero!