Armin van Buuren & DubVision Discuss "I Should Be Loving You"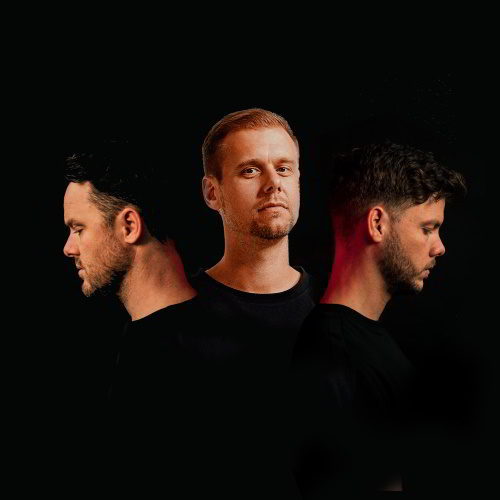 Today we're joined by two of the top producers in dance music as Armin van Buuren and DubVision join us to discuss "I Should Be Loving You." The collaboration was a long time in the making, as the guys had been discussing working on an original since DubVision dropped their remix of Armin's original "I Need You" back in 2017. We take a closer look at the production, highlighting their favorite elements, and discover that both love the lead! Similarly, both artists discuss their respective Alesso collaborations and exciting plans ahead. 
Armin, Victor, Stephan, great to have you guys joining us to celebrate "I Should Be Loving You"! Take us back in time – do you remember the first time that you heard the music of the other? What was your impression?
DubVision:
Armin is one of the very first DJs/producers who made 'dance music' mainstream and was being played on the radio in Holland. This was many many years ago. Basically he is one of the few who created the base of the dance industry back then. What he was and still is doing was a dream for us. That makes it very special to us that we made this track together many years later!
Armin van Buuren:
The first DubVision track I played was their collaboration with Sunnery James & Ryan Marciano. I loved "Triton," which ended up becoming the anthem to Dance Valley 2013! Apart from that, I'm also a big fan of the remix they did of my own track with Olaf Blackwood, "I Need You," in 2017. And lest I forget, I've had the pleasure of featuring their collab with Pontifexx, "Stand By You," a lot in my World Wide Club 20 show! 
What brought you guys together to collab on "I Should Be Loving You" and what made it the right track for a collab in your eyes? 
Armin van Buuren:
I wrote the song together with Carl, Albert, Bully and Josh during a writing camp in Sweden. I loved the song, but I was so attached to the demo version that I couldn't really put my mind to a club version. Victor and Stephan had an idea and we finished the track from there! 
DubVision:
Armin contacted us with the main concept. After we did a remix for him a couple of years ago, we both really wanted to jump on an original together, but never could find the right vocal or melody. That changed a couple of months ago when Armin sent us some chords with this amazing acapella. It felt good straight away and we started working on it. We sent a new draft back, with a new drop and Armin loved it! Super happy with the end result!
Can you each highlight your favorite element in the track? 
Armin van Buuren:
I love the particular combination with the DubVision sound, especially the lead in the intro. It sounds very "detuned," but gives the song a great atmosphere. 
DubVision:
I think our favorite element of the track is the lead sound and melody. Making music together with other artists is always about trying to find musically the "answer" to what the other artist made. It has to complement each other. The drop we made was basically the answer to Armin's chords with the vocal. 
How do you envision "I Should Be Loving You" fitting into your live sets? 
DubVision:
Actually, we are working on a BIG remix for this track. We want to blast the feeling of the track as it is now, but then with a lot more energy for the mainstages! 
Armin van Buuren:
I can definitely play the song in its current form, but as Stephan and Victor already said, they have an idea for an edit that they are working on. And I might also ask a trance producer to create an additional version.  
Reflecting on this year, what has been another of your own favorite 2021 releases and why? 
Armin van Buuren:
One of my favorite releases of the year has got to be my collab with Alesso, "Leave A Little Love." Collaborating with him was very inspiring, and the track has been doing really well too. 
DubVision:
Our track with Alesso "One Last Time" was also a collab that we really wanted to make happen for a long time. We worked back and forth for more than a year to complete it. Felt so good when it came out!
And as we head deeper into the summer, what's keeping you motivated and excited on a daily basis?
DubVision:
Keeping us motivated is the fact that slowly festivals and clubs are opening. People getting vaccinated is key for the world to become one big global party again. We can't wait to be on tour again and play all the music that we made over the last 15 months, seeing all of our Visionairz dancing in a happy place somewhere around the world!
Armin van Buuren:
Studio time is definitely keeping me excited on a daily basis. And not just the singles and collaborations, because I've also been working on a very special ASOT project. Lots of things to keep me going!