ETC!ETC!'s Exclusive Mix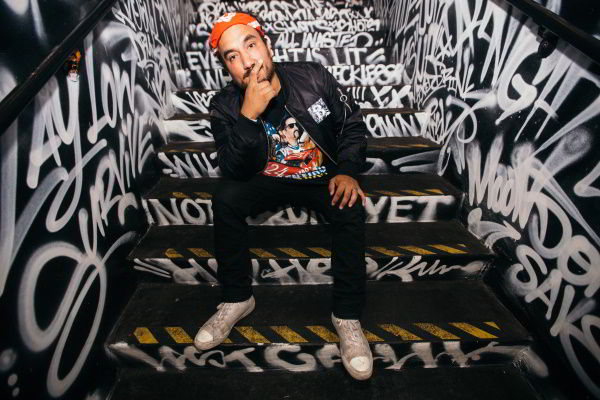 We're thrilled today to bring you a massive ETC!ETC! Exclusive Mix! His tracks could be heard all over the stages at EDC Mexico last weekend, and with some first plays of unreleased music, the excitement for his upcoming releases has never been stronger! We're celebrating with a 30+ track packed Exclusive Mix, bringing out the best of his IDs, moombahton, dubstep, trap, and much more!
Jose, thanks for joining us today! We're so excited to have you on board with this feature! How's your year been thus far?
Hey thanks for having me! Stoked to be doing this with y'all! I am also excited about being featured, you know I come on 1001Tracklists often to see what's happening in the music sphere. This year has just begun, but we are off to a great start on my end as far as music and touring goes. Team has been killing it!
We saw your tracks getting some major plays all over EDC Mexico over the weekend. Can you share some more about that support and the unreleased goodies that we were hearing?
Yeah! I was so stoked that so many people were supporting the new jams! It always makes me happy when tunes go over well, and with the crowd as well. Valentino Khan (check it here) and Fight Clvb played the newest Kulikitaka remix that I did with Don Dirty. Also Borgore unleashed a new one (check it here) that we actually just finished! It's a monster! Will be out very soon as matter of fact – just a heavy tune that Borgore and SNC and I did together! Keep an eye out for that one. 
How would you describe your approach to your DJ sets and your sound when playing live?
To be honest my approach is to just have fun. If I'm having fun and it's natural, then the crowd is going to have fun. Ultimately we are all there to have fun so I like to keep everyone dancing and vibing, but I also bring the ratchet house party too!
Looking closer at your Exclusive Mix, can you highlight three tracks included and why they stand out?
Three songs that stand out from the mix... hmmm, hard to pick just three! I can tell you my favorite ones though:
1. 
Borgore & ETC!ETC! & SNC – "Ratatat." I know I know, it's my song, but it's a monster! Wait till you listen to it! Destruction!
2. "Baila Conmigo" (Noizekid Remix). It's a cumbia tune that brings me to my roots and makes me happy inside. 
On that last note, you're also really well known for your remixes. Can you talk to us about how you approach a remix production? How do you decide which elements of the original to preserve and how to make the track your own?
Honestly I just remix whatever song I like... if it's a tune I keep listening to over and over, then I try to flip it someway so it can fit my set. Or if it's something that brings nostalgia to me, then I will go that route. I like to use most of the vocal in remixes, I feel like taking bits and parts is not really remixing it... And I would say I like to build around the original tune, but give it a twist. 
What are a few of your favorite remixes that you've done (official or unofficial) and what makes them special?
Man, there's a lot of stuff I've been a part of that I hold near and dear. The "Summertime Sadness" trap remix is one of em. I think it's one of the tunes that got me out in the scene and people really wanted more. As well as "Swoop," the song that Brillz and I did together. A lot of my latest EPs have been favorites too, have been having so much fun making the tracks... it just comes natural.  
Tell us some more about the Shaq Bass All Stars shows that you were a part of. What made those experiences unique and what has your interaction with Shaq been like?
The shows have been incredible, Shaq is an awesome dude and I'm thankful that he had me on the run. We did 3 or 4 shows I believe and all were great! He kills his sets and Shaq is the nicest dude. He's out there to have fun and you can tell. 
What has you excited as we look ahead past March? Do you have any particular goals that you're hoping to accomplish in 2020?
Rght now I have about 3 EPs that I'm ready to release, along with playing a few festivals I'm stoked to be on the lineup for. I have my radio show on Sirius XM, Diplo's Revolution Radio and Firelane Radio #notmytempo. Honestly just trying to stay busy throughout the year, whether playing shows or writing music. It's the only thing that I can control and I can do right.