Amba Shepherd: Diving Into The "Fall"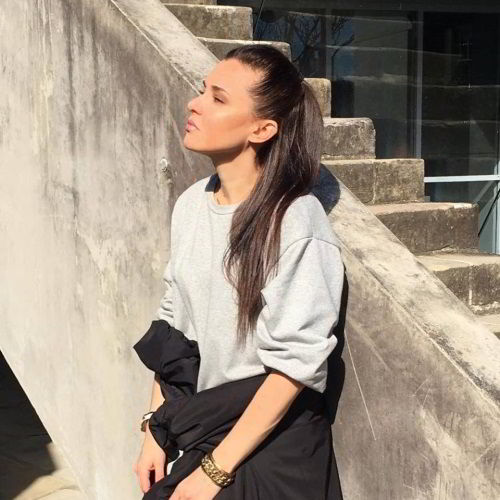 We were delighted to catch up with the incredibly talented Amba Shepherd to celebrate her new single "Fall." Covering one of her favorite The Presets tracks, she knocked her version out of the park, and got the band's blessing for an official release. We talked about the inspiration behind the production, working with her close friend and incredibly talented producer Nick Thayer, as well as her recent work with Will Sparks and the "Apollo" follow up that Hardwell has been mentioning this summer.
Hi Amba, thanks for joining us today. How's your summer been going thus far?
Hi guys! I spent 6 weeks in Europe (Ibiza & London) and now I am back in winter in Sydney. Summer in Europe was AWESOME! I did a studio trip so I was working on all new material, seeking new inspiration, and practicing a new vocal technique programme to keep my voice in check. London is such an incredibly beautiful and inspiring city!   
We're here today celebrating "Fall," so can you talk to us about the inspiration behind the track and meaning of the vocal?
I first heard "Fall" in Miami (WMC 2013) shopping in Sephora in South Beach (guilty pleasure). I hadn't heard the new Presets album yet (I don't listen to a lot of music, though that's another story) but I was totally transfixed by this song. Certain that it was Julian's voice I ran out of the store and started googling the lyrics on YouTube back at my hotel. Ever since, it was just one of those songs I could not shake!! I love it. And so, I had to record it. After recording the vocal I buzzed one of my dearest producer friends Nick Thayer and said how about this, shall we make this something for real? And so, we did! And The Presets even went and gave us their blessing to put our version out which was the icing on the cake! They loved it.
More generally, how does your creative process differ when working on your solo productions vs. collaborations?
It's almost exactly the same, except obviously the credit is different. I primarily write a topline which is lyrics and vocal melody, I will receive a track often completely finished and write over that. For my solo work typically I do the same thing, either over chords I have also written, or over tracks sent over by my favourite producers.  
For "Fall," you were able to work again with the incredibly talented Nick Thayer. What makes your chemistry so strong and what do you like most about working with him?
The track for "Fall" is all Nick – he is one of the BEST most insanely TALENTED supremely generous and humble friends I ever knew. We met in London in 2011, in a writing session organised by our respective management & publishing teams. During that session we wrote "Rebirth" which was our collab on Nick's EP on OWSLA. We stayed in touch ever since. Nick is extremely creative, original and respectful which makes him delightful and rare.
What can you tell us about the official remixes?!
Yes! The remixes just came out this past Friday! M4SONIC is an amazing producer from Australia who made an awesome progressive influenced remix, KØBA made a killer breaks remixes, and Signal from The Netherlands made a very dark and intense drum & bass influenced remix.  
You recently also worked with Will Sparks and Tyron Hapi on "Guilty As Sin," a really unique track especially with the deeply emotional almost cinematic break. Can you talk to us a bit more about that and how it enhances the meaning behind the track? 
Sure! I love this record and I was so excited to work with both of the guys. Will asked me for a vocal idea and I sent him "Guilty As Sin," and then he & Tyron wrote the track around it. A different way for me to work, I do it like this from time to time.  
Can you shed any insight into the Hardwell follow up of "Apollo"? It's been six years now since the release of one of the most iconic tracks in dance music. How has the track aged for you and what are your some favorite memories associated with the track?
Yes, "Apollo" has such a special place in my heart. I was surprised to hear Hardwell's announcement on socials about the 'follow up,' as when we wrote "United We Are," we spoke about that being the follow up for "Apollo" as our next collaboration. I wasn't involved in the new song he is referring to so I'm not sure what his actual intention is in terms of a follow up, but I released an official response about it on socials for the fans. I wrote the lyrics and melody for "Apollo" back in 2012 and it came from a really wonderful moment of clarity describing how I felt so extremely grateful to be received as an artist and to be living my dream. It's every artist's dream to write something that really transcends and speaks to so many people in a meaningful way which "Apollo" has beautifully done. I love getting everyone's messages about how it impacted them – still every day! ️