Brooks' Exclusive Mix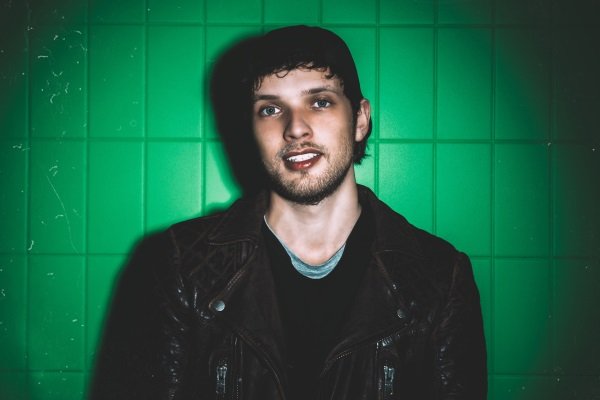 Brooks has grown into a bona fide star with his unique sound blending the best of electro house with future house. This year saw him continue his string of major collaborations, releasing "Like I Do" together with David Guetta and Martin Garrix, which held strong at #1 in our Top Overall Tracks Chart for weeks and more recently crossed 100 million Spotify plays. The collab has grown him closer with Guetta, who's Ultra set featured a huge Brooks ID and with whom he will appear alongside at Ushuaia this summer. We got the inside scoop on all of the above and more in our interview, and Brooks gave us a taste of all of the music that he's feeling at the moment in his Mix!
How did you approach your Exclusive Mix and how does the track selection compare to your live sets at the moment?
I wanted to make sure it was both current and a true reflection of what I'm loving right now. I've mixed my own material with my most recent favourites.
Can you highlight three tracks included in the mix and why they stand out to you?
1. Sam Feldt & Alex Schulz – "Be My Lover" (Toby Green Remix). I really like this remix by Toby Green! His production is always tight. I feel like each track of his has its own unique sound.
2.
Firebeatz & Madison Mars – "Rock Right Now." The same goes for Madison Mars – I really like his productions. The quality of his productions is always on point and this is a bop.
3. Jordan Jay – "Treat You Right." Future House Music always delivers! I've released a few tracks myself on FHM, and I know the guys very well. The music on FHM always stands out to me.
"Like I Do" has been such a smash success!! The track sat at #1 on our Top Overall Chart for weeks and it's now crossed over 100 million Spotify plays. Where do those accomplishments rank for you? What's the most meaningful indicator of track performance to you personally?
The most meaningful indicator is simply seeing how the song affects people, first hand. When I play it live, the reaction I get from the crowd is next-level – it's a massive rush of euphoria when you witness it from up onstage. I also love receiving messages from fans about how much they love it or how happy it makes them. This for me is far more impactful and inspiring than watching the Spotify plays hit 50 or 100 million. Don't get me wrong though, it's extremely flattering when a track charts well.
Your growing relationship and work with Martin is pretty well documented, but can you tell us about how you guys came together to work on the collaboration with David? What was working with him like?
I'm still yet to meet David, funnily enough. He contacted Martin and I last year with an idea for a track that he'd been sitting on for a while. He finally felt that it was the right time and that we were the right people to do it justice. We only ever worked through Facetime and over email and we never actually sat in the same studio together. It was still a really natural dynamic, as a trio, and this helped us overcome any limitations as a result of us never being in the same room. Both Martin and David are supercharged machines which is awesome. This meant I felt a lot of support and encouragement from them which really inspired me to push myself and work even harder than them. It was a lot of fun, but also a really eye-opening experience for myself.
And it seems you've been working on more with and/or exclusively for David! Could you tell us anything about the first ID that David Guetta played at Ultra [check it here, track 2]? It's one of the most watched IDs on the site and all the users think it's a Brooks ID!
Well spotted! This one's a bit of a secret at the moment. In classic artist fashion I'm going to say… you'll have to wait and see ;) but yes, all will be revealed very soon.
This summer you've also been invited to play at Ushuaia for David's events, so what does that mean to you?
I'm so glad that David invited me out for Ushuaia this year. I got to experience the amazing crowds there last year and Ibiza has such a special atmosphere that you really don't feel anywhere else. I'll be bringing serious heat with my Ibiza set so I hope I'll be seeing you guys there!
All productions that you're involved in have a very signature Brooks sound. Can you talk about how you maintain that while continually innovating in the realm of future house?
I love to fuse the raw and hard-hitting sound of electro house with the groove and melody/chord structures of future house. Those are the two main styles that I draw inspiration from. It sounds cliché, but it's so true how us EDM producers really have to stay ahead of the game in order to stay noticed and current – we have to constantly innovate. I'm always pushing myself to come up with fresh synths, structures and percussion sounds. Like I said, it's totally necessary, but thankfully it's what I love to do so I can't complain.
What can we expect from you next on the production front? You're known for some massive collabs – Martin, Bassjackers, Showtek, etc. – are there any big artists you may be working with or with whom you'd like to work?
I'm working on some stuff that's a little more experimental; a little less mainstream. Hopefully I'll be getting that released on a dope underground label soon. I have plenty more signature Brooks tracks on the way so keep an eye out for those. I've been lucky enough to work with some unbelievable artists so early on in my career – David Guetta and Martin Garrix, already – I'm so blessed! It doesn't get much better than that. But I'd also love to work with some more obscure artists, in comparison to the big electronic names. Someone like Post Malone would be sick, but it's so unlikely to happen. I love his vocal style and he seems like a chill dude in his interviews.
This summer sees your tour schedule filled with dates! What are a few that may be sticking out to you and ones that you're particularly excited about?
I'm stoked for Last Music Festival in Ecuador and Noise Festival in Romania. I love travelling to places I rarely get to see and experience the local culture and scenery. I'm normally so busy and I mostly play in the US or in the Netherlands, so I like to make the most of visiting these other countries. WKND festival in Estonia and Finland are going to be another crazy new experience.
While you've accomplished so much already, we're sure there are still many things you hope to do with your music career. What are two goals that you hope to achieve in the next few years?
I had no clue that I would get this far within such a short space of time. It's definitely worth celebrating, but I'm also the kind of person that gets on and focuses on the next goal, so I've already set my sights on some big things…