Mirko Boni: Bringing In The Summer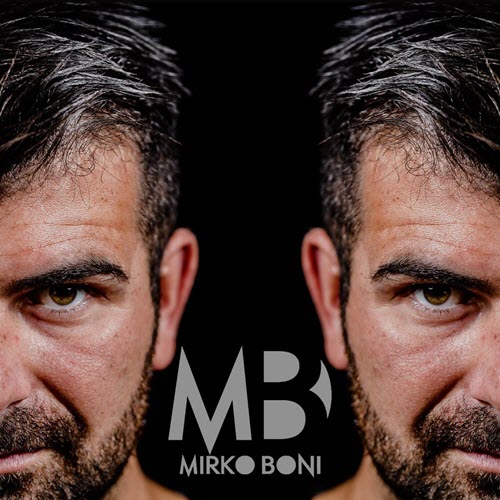 Mirko Boni is an artist who's been busy of late. He's been pumping out groovy house tracks of his own, all while working hard to support the artists releasing on his new label, Yuppies Records. His latest track, "El Payaso" is a Latin infused house track that's primed for summertime, and we were exciting to discuss this track, his label, and summer plans!
Can you tell us about your new track, "El Payaso"? How did this track come to be and what was it like working on the production?
I'm very happy about this production because it's my first original mix released on my new label Yuppies Records. I was inspired by the classic sounds of Colombian cumbia, mixed with my own groove, my common thread in almost all of my tracks. When I make music, I rely on instinct, so I try to start and finish my records in the shortest possible time because I think the beauty of creating music is to rely on your instinct, and this is exactly what happened with "El Payaso."
How has "El Payaso" been going down in your DJ sets?
I played "El Payaso" for the first time at the NYE party at La Barcaccina, the club where I am a resident DJ, and the dance floor responded very well straight away. It was really satisfying for me because usually people are always a bit 'skeptical' towards tracks that they do not know. For "El Payaso" though, it was the opposite! I saw people who jumped and danced in the club as if that song had always been inside them, they were just waiting for someone to play it. Since then, it has become a 'must have' in my DJ sets, just like some of my other best productions like "Yo Soy Candela," "La Luna En Bogotà," "Rio," "Reptilia" and many others.
What has been your most memorable DJ gig in the last year and why was it so special?
For me every DJ set is special because I feel lucky every time, bringing my music directly to the people on the dance floor. But if I have to mention one memorable DJ set, I cannot forget last summer in Sardinia where I played with Barbara Tucker at Fino Beach. During the gig, I looked towards the dancefloor and it was great to see her dancing by the console, so happy and full of energy as ever! From that day on, we have become friends, and every time we meet in the various conferences around the world we remember that evening always with great pleasure.
How have things been going running your new label, Yuppies Records?
I am very happy with my new label's performance so far, because in just a few months we have already collected 4 top 100s on Beatport (out of 5 total releases) and received support from DJs such as Kryder, Daddy's Groove, and Gregor Salto.
For me it was a challenge that I had to take sooner or later. Finally, I got some courage and threw myself into this venture, and now I am convinced that I have made the right choice, although I am aware that there is still plenty of road ahead.
Are there any up and coming guys who will be releasing on Yuppies that we should be looking out for? What can we expect from the label in the coming months?
With my label Yuppies Records, I try to release 'big names' as well as emerging artists because I think it is wrong to cut out talent just because they are not known artists. It made me very angry when I was on 'the other side' and I try not to do it now that it's up to me to say yes or no to a track.
We have a full release calendar up to ADE. Among the tracks that I would like to highlight, there certainly is the next release, "Candelo" from Splashfunk. There are many others that I cannot mention now, but I will reveal in due course. By the way, go and listen to my latest Radioshow – the track "Arena" will be our 'first in line' track for Amsterdam.
Any big plans for the summer?!
It will be a summer of hard work and, I hope, of great satisfaction as well. I will be mainly around Italy with my DJ sets and I will also take care of my historic club La Barcaccina with regular DJ sets there. Plus I will be head hunting for talent to get into Yuppies Records, and I'll go back to play in Ibiza for two dates in July and August. You can follow the rest step by step on my social media. The best is yet to come!
You can buy your copy of "El Payaso" today on Beatport!