Punk Mbedzi's Apple Music Exclusive Mix & Interview
Punk Mbedzi steps up on mix duties for our latest Apple Music Exclusive Mix and delivers a super fresh mix of afro, deep & progressive house. The rising South African star just recently returned behind the decks for his first live gig since the pandemic in Kenya, and our interview highlights that experience as well as the growing dance scene in the continent and his vision for an even greater future. Dance away to his beats, as we present the sounds of Punk Mbedzi!  
Punk, thanks so much for joining us to celebrate your new 1001Tracklists Apple Music Exclusive Mix! Take us inside your head as you approached crafting your mix. How might the set compare to a live set of yours in a club right now?
Thanks for having me. This mix has a few of my favourite songs, which you would most likely hear me play during a live set as well. So it's safe to say that this is an interpretation of how I play.
Looking closer at your Apple Mix, can you highlight three artists included and why they stand out?
Dorian Craft, Da Africa Deep and Karyendasoul. These artists have been pushing the envelope and have also been very consistent in their releases.
How do you view the state of dance music in Africa currently?
Dance music has evolved exponentially in Africa. I've had the privilege of playing in other African countries as well, and it's always amazing seeing that African artists are still driving the sound that people are dancing to on the dance floors.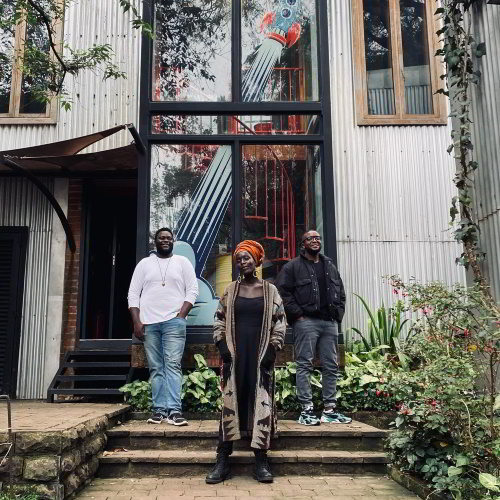 Could you tell us some more about the scene in South Africa as well as how you see music from African artists growing globally?
The scene in Africa and South Africa is quite different. When playing in other African countries, I've realised that people respond more to music that has a lot of African elements such as drums, guitars, etc. I believe that if African artists want to grow, the first step is them doing more African collaborations. This will create a community and an opportunity for so many creative exchanges expressed through music and other influences, allowing more of the African artists to showcase their music in Africa first, then globally.
You've recently been able to return to some gigs, so what has it felt like to get back behind the decks?
My recent "normal" gig was in Nairobi, Kenya. It felt amazing seeing people move to music again, connecting and dancing. It has also made me realise that as humans we are very social beings, and music is a great escape for so many people.
How are you maintaining creativity and inspiration as an artist for your music during this period of Covid? Have you been using your time in any new ways over the last year?
It's been quite challenging to be able to express myself creatively, but I've been on a mission to do more collaborations and work with other artists. This allows me to see music from a different perspective.
What can you tell us about some of your upcoming music and releases?
I've been working on my EP Seasons. I've managed to release one of the songs from the EP on Gondwana, which is called "Weche" with Euggy and Akoth Jumadi. This EP is me expressing myself as myself as much as I can. 
And as we head deeper into the summer season, what has you excited?
I'm looking forward to travelling more. I've always been fascinated by how different people across the world interpret the music that we create, and how they celebrate it.