1001Tracklists Spotlight: LöKii
Today we're thrilled to shine the spotlight on Canadian music producer and DJ LöKii. With a massive new King Arthur collaboration titled
"Down With Me" out on Friday, there was no better time to celebrate! And as a special treat, we're bringing you
LöKii's live set from Portland where he was a part of Kaskade's REDUX show. Turn it up for 40+ tracks of house heaven and dive in deep with his interview looking at his approach to DJ sets, his favorite productions, and more!
Hey Thomas, thanks for joining us! For those who are unfamiliar with your sound, how would you best describe it?
Hey guys, thanks for having me! My sound is definitely in the house realm. I float somewhere around the deep and melodic chill all the way up to the heavier bass driven sub-genres. 
How do you approach your DJ sets when playing live?
When playing live the most important thing for me is establishing the purpose of the set. What do the people want from me? Where do I want to take them? How do I take them there? 


An opening set is a lot different than a festival slot or a headline set. The length of time I have to play will drastically change how I mix as well. 
TLDR. I try and match the mood, and amplify it with my song selection and mixing style.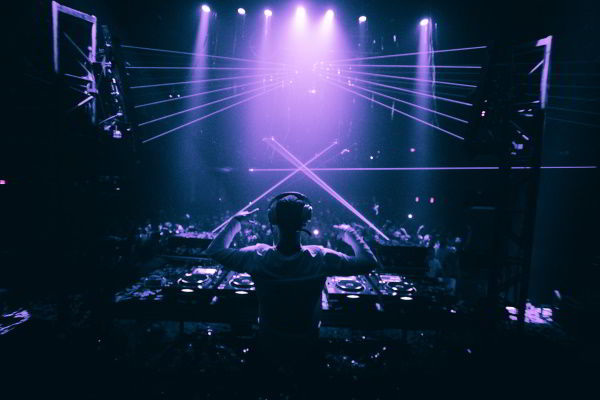 Looking closer at your Spotlight Mix, can you highlight three tracks included and why they stand out?
Three tracks that stand out to me:
DLMT, LöKii - "Freak." I know it's my own track, but I really like this record and it is being released in the next couple of weeks so I want to highlight it. DLMT is also Canadian (from Toronto) so we had a really good time making this one together. 
King Arthur, LöKii - "Down With Me." Another one of my own tracks, but again this collab was super fun to do. This is a follow up to a record that we did called "Friday" that was released on Martin Garrix's STMPD imprint. Malaa loved that one and played it out and I am also very excited for everyone to see this one. It comes out Friday :)
VNSSA, Walker & Royce vs. Honey & Badger - "Manneken Peace" (LöKii Edit). This is a mashup I made with a couple tracks and elements. VNSSA saw some videos of me playing it and loved it and she has been playing it out a ton. I'm a big fan of her stuff so it's always nice to get some love from your peers. 
Tell us some more about the REDUX shows that you were a part of. What made those experiences unique and what has your relationship with Kaskade been like?
The REDUX shows are unlike any other show and Kaskade has been doing them for about seven years now. The concept is simple, no lights, no fire, no co2 cannons, no phones: just the music, people, dancing, good times. The vibe is absolutely unique and indescribable. Definitely some of my favourite shows to play. Ryan is a great friend of mine and we have known each other for a while. He is amazing to work with, super talented and a true inspiration. I am really fortunate to have him as a supporter and friend in this industry. 
As the current situation of the music industry continues to escalate, what's your perspective on how to tackle the forthcoming months as an artist/producer?
The live scene in the industry has definitely been shattered. It is really heartbreaking to see all of the cancellations, but the safety of our society is so much more important. A couple months off of touring is definitely a financial burden, but I think it's important to take the time and reflect on how special the electronic community is and how important it is to preserve that. There is a ton of support online for all of the DJs and artists that are displaced by the current ongoings so I hope there is a lot of support for new music releases in the coming months. I personally will be making a ton of music and continuing my studio livestreams :)
What has you excited as we look past March? Do you have any particular goals that you're hoping to accomplish in 2020?
I'm excited for my upcoming releases. It's a very rewarding feeling releasing the items you have been working so hard on. It's also a fun challenge to come up with unique ideas and innovations. Music is the foundation of our community so I think spending my time focusing on that is most important. Finding new audiences and broadening my fan base are goals of mine for 2020. Releasing music has always been my strength and I plan on continuing that. I am also exploring releasing more live sets. The response to me releasing this mix has been really strong so definitely something I will look for in the future.