1001Tracklists Spotlight: longstoryshort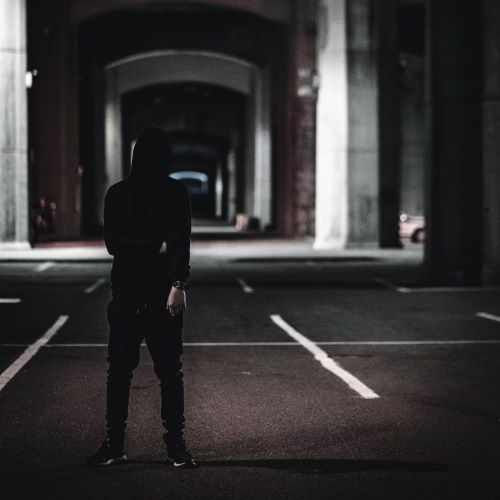 Today we're excited to bring you a super fresh Spotlight Mix from longstoryshort. Just over a year into his newest project, 2020 is off to a fast start with the release of his single "WARFARE" and most recently a banging bootleg combining GRiZ and Subtronics. Turn it loud as we go in the mix with longstoryshort!
longstoryshort, thanks for joining us today! Can you introduce your project to those who may not be familiar? How long have you been working on the project, how has it developed over time, and where are you hoping to take the project in the future?
Pleasure to be featured. The project is a year old and I used to make relatively happy music in the past… some things went wrong and everyone turned on each other internally so I faded out of the scene slowly. I started working on music again a little over a year ago, and the LSS project started about one year ago. My vision isn't much different than what meets the eye – I just want to make music and release it, and experiment with pushing my sound forward. LSS is a rap inspired American take on bass music, with heavy UK influence and a punk rock attitude. 
Can you tell us some more about your background in music production, DJing, and your love of electronic music? How does it all play into longstoryshort today? 
Yes – so I have been DJing pretty much my entire life and started producing about midway. I've been a part of various projects, some that you guys might know, some maybe not. I'm a huge hip hop head and then later discovered house music as a young adult in clubs DJing. That sent me down a rabbit hole and later in college I found Burial which is a massive inspiration, and that led to dubstep/garage… then modern bass music if you want to call it that… DnB, etc. 
You've got a super fresh new bootleg out combining Griz & Subtronics. Talk to us about the mashup – what makes the tracks the right fit together to you? 
Thanks. It's something for the sets, sort of an original production... a good remix is about just making it the way you would have/in your flavor, but keeping the original, and I think that's how this turned out.
Can you highlight one of your favorite longstoryshort original productions and what makes it stand out? 
They're all my babies... but "WARFARE" I think was the start of really getting the mix of the atmosphere that I was going for, the aggression, and energy. 
Take us inside your DJ sets at the moment. How are you approaching them and how would you describe your style? 
I haven't been DJing lately because I gotta lay low right now… but you can tell from my mixes that it's an eclectic taste… genre goes out the window… but everything has to have a certain vibe. You'll start to get a feel for what I like after listening hopefully :) 
As we look ahead to the rest of 2020, are there any other plans that you can tell us about?
Lots and lots of new music this year. I have a few collabs in the works and my EP chapter i will be released late February.