Rodg Discusses His New Music With Ruben De Ronde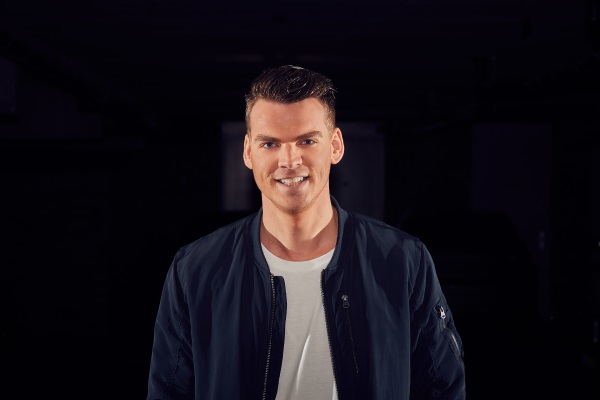 In Miami we excitedly caught up with one of our favorite members of the Armada family, Rodg. Earlier this year, he hinted that he and Ruben De Ronde had something very special planned for their b2b set at ASOT 800 Utrecht and they certainly delivered! Their set was composed of entirely new music – from beautiful vocal tracks featuring the likes of Louise Rademakers, to standout collabs with the likes of Ben Gold & Orjan Nilsen, to their surprising psy trance track – all of the music was spot on that night. Following the event they announced that the music would be released in June on their
Togetherr
album.  
What was it like working with Ruben on all of your new music?
It was a crazy experience. We got the booking for ASOT Utrecht back in September, and we were like okay, we're going to do a b2b so it would be cool to do something special. So, we decided to go for only our own productions, which I try to do every time I play A State Of Trance. I did that for the first time three years ago and then the year after as well. This year we did it again and then it became the album.
And so the music on the album was made for the set?
We were thinking that we could easily do an album with it, so we hooked up with a couple of guys for collaborations and then the last month a couple of more. Definitely finishing the album in January was crazy.
How many album tracks did you premiere in your set?
Out of the 16 album tracks, we premiered 15.
And you have Louise Rademakers on one of the tracks, who is always a standout vocalist for us.
She's definitely a standout. Funny enough, she actually works in the Armada office. She was telling us that her hobbies are singing and writing – she actually went to Berkeley in the US. She can write and record a record in a weekend. I send something to her on Friday and I have a fully recorded vocal on Monday, it's crazy.
Did you make your tracks sound design wise for playing a big stage?
Yeah, and creatively, it really helps. Knowing that it needs to sound fat for the main stage is really inspiring, and a lot of it just flowed out of my fingers.
When does the album come out?
It comes out in June. It's in pre-order now, and we'll do some instant gratification, so some records will come out before the album drops.
Think any will be dropped this weekend?
I hope so! Last year Armin played "High On Life" at ASOT, so who knows.
Do you have a favorite track from the album?
That's so difficult because I always try to pick one that will be my favorite. Is it the record with Genix? Or Orjan Nilsen – I've really wanted to work with him for a long time. I'm not sure.
And Ben Gold as well – what was it like working with him?
It was really, really nice to work with Ben. We did a lot of talking on Skype while we were each in our studios. That was really fun.
Who do you think you learned the most from?
Maybe Estiva. The guy is such a wizard and his records sound super amazing. I can't wait to work more often with him.
Which song do you think gets the best reaction from the crowd?
That was actually the last record of our set called "Alone." For trance or psy trance, the sound is getting bigger, so Ruben and I decided we need to do something with it. I had never done it, but I like it as a music style. It reminds me of techno and it's really banging. I started playing around with making a psy trance bassline from scratch and it worked out really well. We made a record on 128 BPM. Usually psy trance starts at 138, but it worked out great and we got a vocal in there. From the break you would not expect a psy trance kind of bassline.
I had never made a track like that; it was totally outside of the box for me. Friends around me were saying, "Whoah, this is crazy." So then you know we've got something good.
Do you guys have touring plans for the album?
I'm going to do some festivals this summer, and then I'm going to do at least one really big show b2b with Ruben. I can't say much about it, but it's going to be a big one.