Milani & The Cabas Team Up On "Afrika"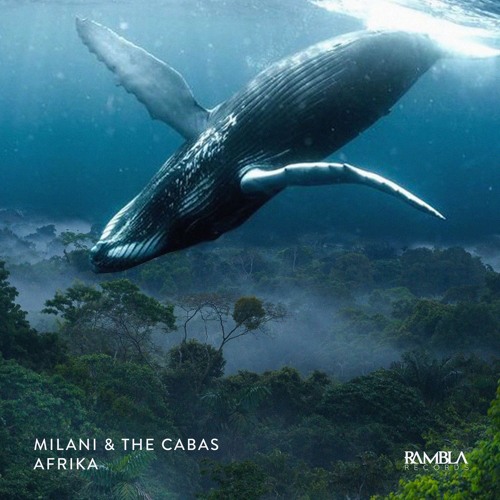 Milani is an Italian legend with several timeless tracks to his name, and The Cabas are an up and coming Swiss duo poised to continue their recent run of success. Having previously teamed up on "Pressure" as well as a remix of "What Do You Think?," their newest release is a techno influenced whopper of a track on Anderblast's Rambla Records. We caught up with the guys to get some inside scoop on what it is like working together as well as all of the latest happenings in their lives.  
Hey guys, thanks for joining us today. What brought you together to work on "Afrika"? In your own words, how would you describe this track?
Milani:
It's a pleasure for me to be here for the second time with your amazing team at 1001Tracklists. Well, this time, after the last collaboration on WOOF Rec "What do you think?," The Cabas and I decided to link up again, this time for an original. We were really happy with "What Do You Think?," which was supported by big names like Don Diablo, Dada Life, and Promise Land. Our second track "Pressure" was premiered by Tiësto on his radio show and we had the opportunity to remix a big house artist also in this style but, for now, we can't say anything more. Then, our aim was to make something special and different using techno influences and big melodies with also a strange vocal line in the build ups on the track that says "Afrika." It's not only a techno track; it's a fusion between an old school vibe in the drop and a strange melody with sort of trance influences that give the track a unique magic.
The Cabas:
Hey guys! Thank you for having us. "Afrika" was born this summer when we decided together with Ronnie Milani to start a techno experiment. We have worked on several projects in the last few months and during a studio session we had this idea. We love to describe this track as a "dark & catchy journey." The sounds and groove progressions on this techno tune make it unique, and we are really proud of this track!
How does it feel to have the support of Sander van Doorn who premiered the track?
Milani:
Well, Sander van Doorn is a legend! I've known him for about ten years and in the past, with the Nari & Milani project, I had the opportunity to release some tracks on his label Doorn Records. It's a pleasure when you see that your hard work is appreciated by big artists like him because he represents the music genre that I've loved since I started making music.
The Cabas:
 It's crazy! There are no words to describe what are we feeling right now. The support of Sander van Doorn is really important for us. It means that we're on the right track and should continue doing what we're doing!
Can you talk about releasing on Rambla and what you like about working with Anderblast and the team at the label?
Milani: 
I love Rambla Records. It's owned by my friends Anderblast and it's a label with great potential. From the first release, I've seen their personal commitment to each and every track. I like the track "Mad" by JP Candela so much that I'm still playing it in in my sets. I think also that Anderblast are one of the best house duos in Italy and I'm so happy for them for the big goals that they are reaching. So, I'm so happy to team up with them, they also have some original ideas and it's always nice to talk to them about music.
The Cabas:
This is our first release on Rambla Records and we are really happy with it because we think that Rambla is a really interesting label. Anderblast are doing a great job, the latest Rambla releases are crazy and the artist roster is everyday more interesting, so it's a pleasure join the team! Working with them and their team was nice and easy because they were extremely professional.
For each of you, what has been your favorite professional or personal highlight of 2018? What do the next few months look like for each of you?
Milani:
I'm happy about my 2018, I took a lot of time to find inspiration and make some musical experiments different from the usual. It was surely a year with a lot of interesting singles and collaborations so I'm really satisfied. Now, I'm going to start planning 2019.. are you ready guys? I can't see the time for Christmas Holidays.. haha I'm joking. Well, I think that I will decide to dedicate some time for myself, for relaxing and for listening to some classics. I want to keep things professional, so, in the coming days, I will contact my manager and I will start working harder again with my team from Virus T Studio management.
The Cabas:
We are really proud of our latest releases and support from artists like Tiësto, Don Diablo, Sander van Doorn and many more. Unbelievable!
We'll release something new before the end of the year and we are still working hard in the studio and finishing new tracks which will be released in the next few months. Can't wait to show you all of our work!
You can grab your copy of Milani & The Cabas - "Afrika" today!